HR Roundtable - 2016 Lunch & Learn Series: Workplace Wellness: Engaging Your Team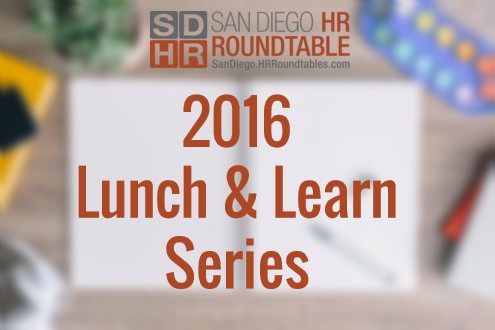 VAVi and CDF will be leading a discussion on ways employers can improve worker health, mood, and productivity while saving on healthcare costs. Attendees will also learn how to incorporate team building into all of these exercises, thereby improving morale, all in a legally compliant manner. In the US, employers are paying more for worker healthcare than ever, yet they are losing billions of dollars from unproductivity that can stem from disengaged employees. Poor health and feelings of isolation are both factors in disengagement, and both of these can be addressed with wellness programs. The following issues will be discussed:
How to put social relationships into the forefront of your company's wellness strategy
How to bring team building into the workplace as a means to foster morale
How to bring a legally compliant workplace wellness program into your company
How to ensure compliance on an ongoing basis
Addressing challenges with communication and promotion of wellness programs
What challenges do companies face creating and maintaining wellness programs and what can be done as service providers to help?
For registration information, click HERE.
DATE:
Tuesday, August 16, 2016
TIME:
11:45 AM – 01:30 PM
VENUE:
My Office Integrated WorkplaceSolutions
6060 Nancy Ridge Drive Suite 100
San Diego, CA 92121
COST:
SDHR Members $30.00
Non-Members $45.00
Presenters:
Jamie Satchell is the Corporate Wellness and Sponsorship Manager at VAVi Sport and Social Club. Originally from the east coast, Jamie has lived in San Diego and worked with VAVi for the past 7 years, taking on many roles within the company including Events Manager, Graphic Designer and Sports League Ambassador all while maintaining the role as Sponsorship Manager. In 2015, Jamie took on his biggest and most challenging role, founding and directing the Corporate Wellness Division of the company. Utilizing VAVi's active sports league and events platform, the Corporate Wellness division has already scaled to boasts over 80 local participating companies.