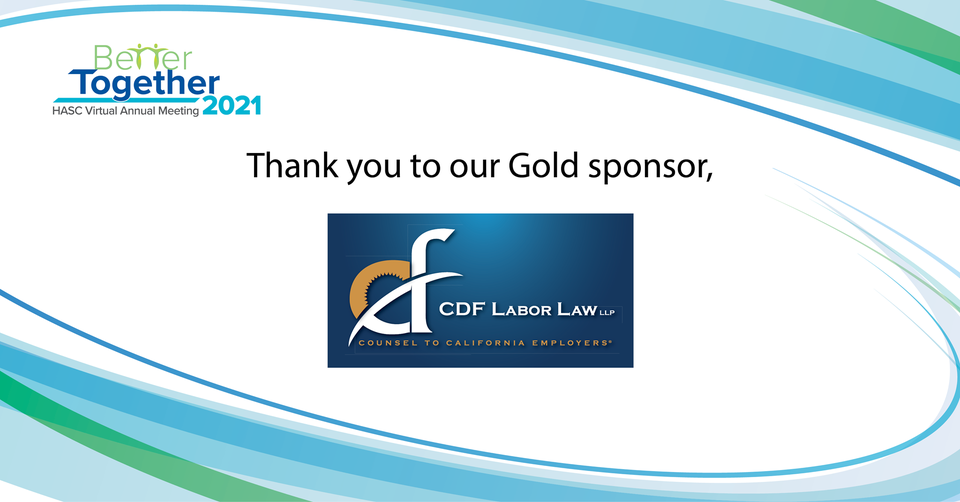 CDF is pleased to sponsor the upcoming Hospital Association of Southern California's (HASC) 2021 Annual Meeting that is scheduled to take place April 29-30, 2021.
HASC's mission "is to lead, represent and serve hospitals and their related organizations, working collaboratively with our members and other stakeholders to improve health and health care in the communities we serve." CDF couldn't be prouder to support HASC's mission by supporting their Annual Meeting.
In addition, Partner and Chair of CDF's Healthcare Practice Group, Dawn Irizarry, and Partner Carolina Schwalbach, will be presenting a session on "Top Two Employment Laws the Healthcare Industry Should Know NOW." This presentation will cover Mandatory Vaccines in the Workplace and the Interplay Between Federal & State Leave Laws with a particular focus on the challenges facing the healthcare industry in these areas.
For more information about HASC's Annual Meeting, click here.
Related Attorneys: