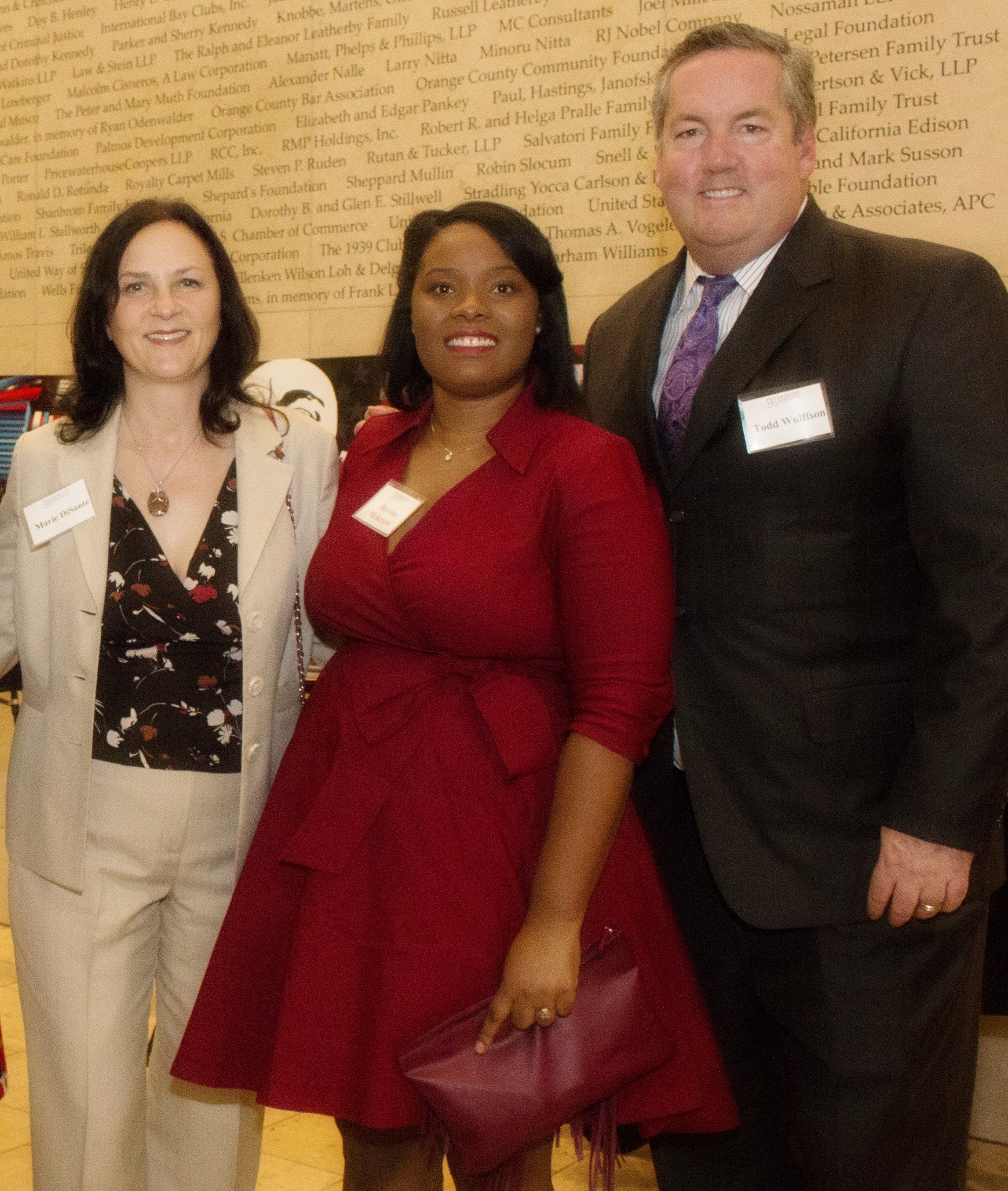 IRVINE, Calif., January 30, 2018 – Carothers DiSante & Freudenberger LLP (CDF), an award-winning California employment, labor and immigration law firm, is pleased to announce Attorney Denisha McKenzie is the President-elect of the Thurgood Marshall Bar Association (TMBA). Committed to diversity and the advancement of justice through positive community involvement, the Orange County Bar Association affiliate's mission is to connect, support, and increase the African American legal community in Orange County.
The TMBA is a contemporary group that strives to promote increased diversity, multi-culturalism, community service and excellence and integrity in the practice of law. Similarly, at CDF, workplace diversity is a core value. The firm supports a professional environment that attracts attorneys and staff from all backgrounds, resulting in an organization filled with professionals whose perspectives and experiences greatly benefit the counsel of clients.
"As a member of the TMBA since 2015, I am honored to serve the association as President," says Denisha McKenzie, CDF attorney. "I have learned a great deal from my peers at both my law firm and this association, and I'm privileged to continue my work with both organizations that have such an important impact on diversity in our legal community."
A proud graduate of University of California, Irvine School of Law's inaugural class, McKenzie is based in CDF's Irvine office where she works with employers on a variety of issues involving discrimination, retaliation and wrongful termination cases, representing clients before state and federal agencies. Prior to joining CDF, McKenzie co-founded the Orange County Human Rights Association; was one of the first student co-authors of the first edition of the UC Irvine Law Review; and received the distinction of Pro Bono honors upon graduation. Previously serving as the TMBA Vice President in 2016, McKenzie is President-elect this year and will assume the role of President in 2018.
As the 2018 TMBA Distinguished Law Firm Sponsor, CDF will fund scholarships for four Law Student Ambassadors to help with their legal education costs.
About Carothers DiSante & Freudenberger LLP
For more than 20 years, Carothers DiSante & Freudenberger LLP has distinguished itself as one of the top employment, labor and immigration firms in California, representing employers in single-plaintiff and class action lawsuits and advising employers on related legal compliance and risk avoidance. The firm has five offices throughout California – in Sacramento, San Francisco, Los Angeles, Orange County and San Diego. For more information, visit: www.CDFLaborLaw.com.
Related Attorneys: